Our mission is to empower some of the poorest and most disadvantaged children in Kenya, primarily through education, to become contributing members of society and leaders of the next generation.
To learn more, watch our 2013 video on YouTube.

The Red Rhino Outreach Project is committed to providing for the children it serves.

The Red Rhino Children's Center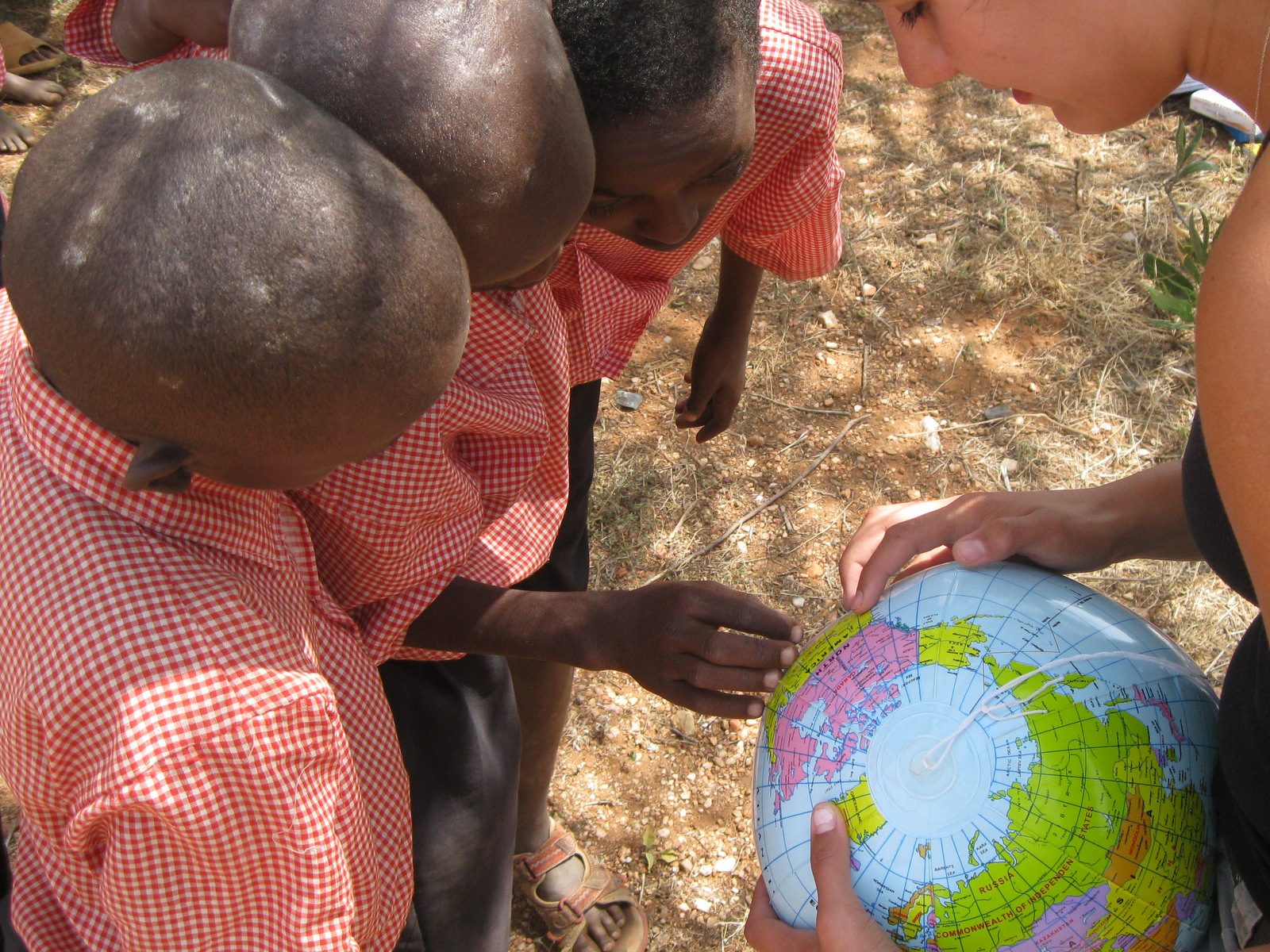 The Red Rhino Children's Center (RRCC) is located in Lukenya, which is approximately 30 miles from Kenya's capital city, Nairobi. RRCC is situated on 8 acres of land overlooking the Athi Plains. The area is quickly being developed; however, the children can still look out of their homes and occasionally see giraffe, gazelle, zebra, and other animals in the distance. The school many of our children attend is within walking distance and there is a university less than one mile away. Visitors to RRCC often comment on how beautiful and well-kept the grounds and facilities are. Most importantly, they notice how well loved the children are and how well they are looked after by the matron, the housemothers, and all the auxiliary staff of RRCC. The Red Rhino Family thrives at RRCC.
Family Reunification Efforts
Every child wants a family of his/her own. As a national policy, Kenya wants children placed in homes rather than institutions. To this end; we have been doing difficult detective work resulting in some home placements. Some of our children are now residing with relatives or foster parents. Others are spending their holidays with relatives. Red Rhino continues to be responsible for the education of all of the children who have been reunified as they are still "our kids."
The Red Rhino Outreach Project is committed to providing its donors with a reliable way to make a difference in the lives of some of the poorest children in Kenya through an efficiently run non-profit organization.
Progress and Programs – 2005 to 2020
The Red Rhino Outreach Project occupies eight acres of land, 30 miles east of Nairobi, Kenya.
Over the course of many years, the RROP has successfully secured the land, constructed a Children's Center, and opened it as a home to some of Nairobi's most at-risk children. The infrastructure of RROP includes a kitchen, gathering and administration building, a home with attached restrooms for all the children and staff, and a large multi-purpose workshop.
Future Goals
Continue our efforts to reunify families

Expand Community Schools Project, in our local area and beyond, to educate more children

Utilize our current facility to provide training for the local community in work-related skills

Develop a Women's Center at Red Rhino Facility

Create an Endowment Fund
Providing for the children
We currently have sixty children involved in our new outreach program. The program covers school fees and uniforms, and provides school meals and supplementary food for local village children unable to afford an education. During the three months of school holidays throughout the year, the community kids spend one day a week at Red Rhino enjoying our facility with our children.
Board of Directors & Staff
Founders –

 Greg and Susan Traverso

Project Director – 

David Saunders

Secretary – Peggy Traverso
Officer – Mark Rishwain
Officer – Patrick Shepherd
Officer – Jim Falcone
Officer – Tim Shepherd
Officer – Bria Shepherd
Officer – Ryan Haggerty
Officer – Jason Reising
Officer – Ali Reising
Administrative Assistant –

 Sheryl Beverett